Site Development > Parks and Recreation
parks and Recreation
Galesburg Rotary Park / Galesburg, Illinois
Maurer-Stutz, Inc. provided topographic survey, civil engineering design, and project team design coordination for the new Galesburg Rotary Park improvements.
The site was designed for a spray pad, restroom, walking paths, rain garden, and outdoor ice-skating / stormwater detention area. The sustainable detention design incorporated a warming shelter with using the detention as an ice-skating area. The detention outlets storm flow to a 2200 SF rain garden. The main parking lot and north parking lot included 33 total parking spaces.
Civil site design included parking lot layout, utility services, grading, stormwater management and detention, assuring ADA compliance for building access and sidewalks, pavement designs, and assisting in obtaining the necessary permits.
Project team coordination and review included architectural, mechanical, electrical, plumbing, and landscape architect design of tree removal and replacement, rain garden, walking paths, restroom building, spray pad, and play area features.
Big Creek Pool & Senior/Teen Recreation Center / Canton, Illinois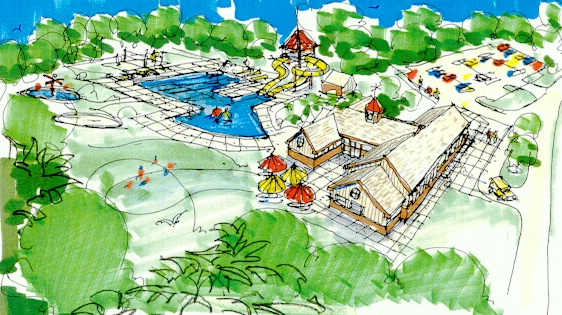 Maurer-Stutz, Inc. was retained by the Canton Park District to provide a topographic survey, engineering design and construction layout staking for a new pool and senior/teen recreation center.
The site was located on 15-acres which was housed the original Canton Park District Pool that was demolished nearly 20 years prior. The proposed facility included a pool area that could accommodate 400 bathers, bathhouse, senior/teen recreation center and 116 space parking lot.
Site design included plan layout; grading around pool area, sidewalks and parking lot; coordination with City of Canton, Chicago-based architect and Canton Park District; drainage and detention design; and comprehensive storm water pollution prevention plan. Construction responsibilities included construction layout staking.
The Nature Conservancy - EMIQUON PRESERVE / Fulton County, Illinois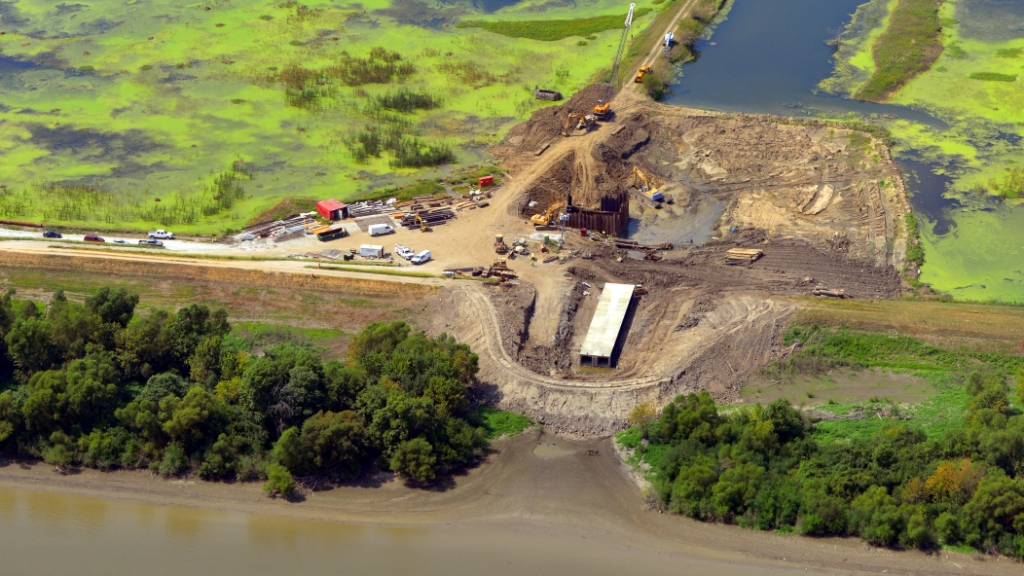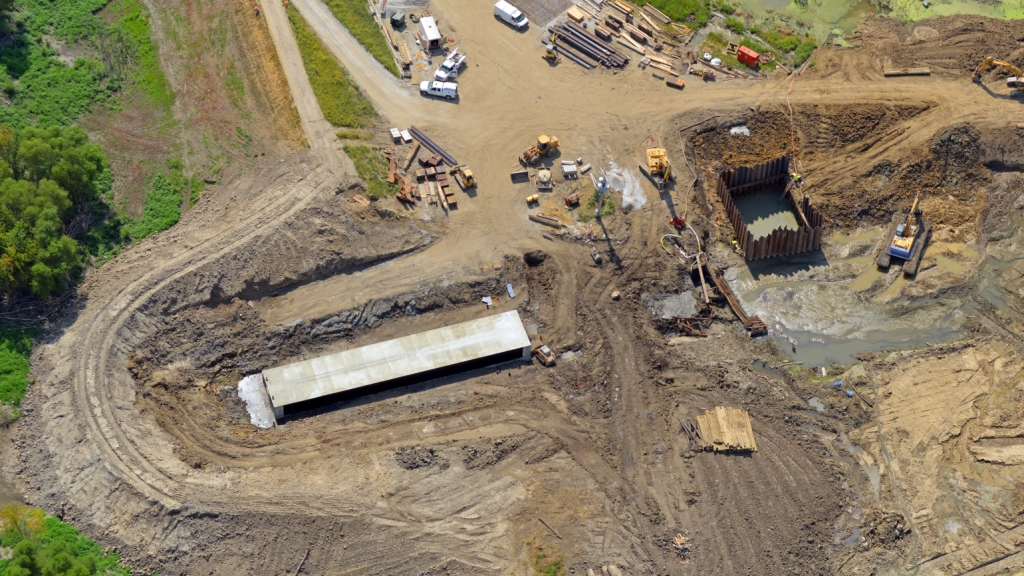 The Nature Conservancy owns the Emiquon Preserve, which encompasses approximately 6000 acres of wetland area along the Illinois River near Norris, Illinois. The Nature Conservancy's goal is to provide a controlled water level in the wetland area that will promote healthy plant development and fish populations. Currently, the only control mechanism is a storm pumping station that discharges excess water from the Preserve to the Illinois River.
Maurer-Stutz, Inc. was retained to design a duplex pump station with bar rack, force mains, and control building that will replace the existing deteriorating station. Each pump will have a 350 Hp motor and be rated for 30,000 gpm. An added feature of the design will be to allow water into and out of the Preserve by gravity. This will be accomplished by two parallel 8' wide by 7' tall concrete box culverts through the levee. The culverts will be equipped with bar racks to control debris, sluice gates for flow control, and sampling structures for evaluating fish movement into and out of the Preserve. A 2.5 mile long gravel roadway on top of the levee has been installed to facilitate access to and maintenance of the new facilities.